Available RAL and NCS shades

Note of RAL and NCS available shades of Ceramic colors for Flat Glass.
See more about RAL and NCS shades for Ceramic Enamel Color Paints for Flas Glass.
NOTE:
:: For AQ2 organic non firing water based paints you can use our ONLINE RAL RECIPES DATABASE.
:: For ColorSpray solvent based glass organic paints recipe calculation SW available for FREE.
Digital Tin Side detector determines the tin side of float glass without the use of an ultraviolet bulb.
more information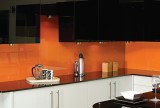 Only room temperature drying technology! Make your own painted glass. Easily, quickly, effectively, thousands of colors (RAL, NCS, Pantone).
more information