DIGITAL GLASS PRINTING

Thanks our many years experience with glass decoration technologies GDS has become a TECGLASS DIGITAL official distributor.


TECGLASS as a leading company brings innovative solution into flat glass market.

Digital Tin Side detector determines the tin side of float glass without the use of an ultraviolet bulb.
more information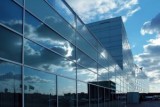 Customized glass ceramic enamel paints shades preparation. For rollercoating or screenprinting technology.
more information