Glass Measuring Instruments
Digital Tin Side Detector
---
- Digital Technology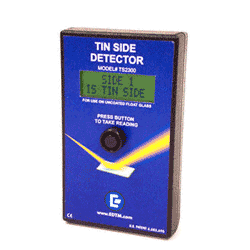 - Easy-to-Read Meter
- UV Lamp is Not Required
- Identifies the Tin Side of Float Glass
Our Digital Tin Side detector determines the tin side of float glass without the use of an ultraviolet bulb. There are several advantages to using digital technology to determine the tin side, such as being able to use this meter on either side of the glass. Just position up to the glass surface and depress the button, the large display clearly states if the meter is on the tin side, or if the tin is on the opposite side. With this new technology, the user no longer has to interpret the reflection of the UV light to make a subjective guess as to which surface is the tin side. There is no need to replace UV bulbs with this new Digital Meter, and the digital technology makes this meter very rugged, portable, and more energy efficient than other models. Operates on one 9V DC Battery.


We are traditional producer of Ceramic Enamel Paints for toughened glass. More than 20 years experience with tinting process.
more information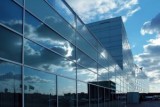 Customized glass ceramic enamel paints shades preparation. For rollercoating or screenprinting technology.
more information