Flat Glass Products Portfolio

Colors application
---
Rollercoating - Rollercoating machines for the enamelling of float glass sheets. For ceramic and organic colors (opaque, "satinato", transparent)
Screen printing - manual, 1/2 or 3/4 automat print machine. (New or second hand)
Spraying - spray gun + accesories
Decals - f.e. small marking of Tempered glass

Paints for flat glass
---
Ceramic enamels for flat glass - ceramic colors for screen printing, spraying or rollercoating. We are a traditional colored ceramic enamel producer.
Note: Marking is possible to do with ceramic decals too.
Painted glass - Make your own back painted glass. Non firing technology - only room temperature drying!
Organic paints for flat glass - organic colors for screen printing or spraying aplicatione.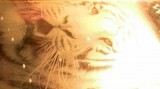 Flat glass sandblasting
---
Sand blasting machines - boxes, sign machines, ...
Sand blasting masks - UV masks, rubber masks, Walachit-S masks
Surface - Nano technology.
Coloring - By nano technolog. ( see gallery )
Filling by CadRam resin - Interesting way for drawing designs.

Drying and firing oven
---
GLASSDRIER IR - is the new curing oven for enameled glas sheets.
RegaLead
---
About RegaLead system - The RegaLead range of products is based on an adhesive overlay system which bonds glass bevels, coloured film and lead strip to plain sheet glass to create stunning decorative glass projects.
Self Adhesive Lead - With a wide range of colours and widths our lead profiles give so many creative options for doors, windows, cabinets and craft applications in both interior and exterior locations. ...
Stained Glass Art Film - Stained GlassArt Film is a range of printed and embossed filmic materials. ...
Rega Bevels - Our bevels are designed primarily for the overlay market and are manufactured from 5mm float glass which is bevelled down to a 1.5 – 1.8mm edge. ...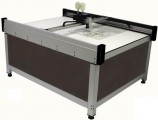 CadRam
---
CadRam - The Cadram decorative resin system is based around a range of high quality, colour stable and pigmented lead-free resins that are machine dispensed to create incredibly detailed and cost effective works of decorative glass art.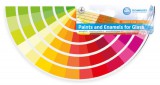 Note of RAL and NCS available shades of Ceramic colors for Flat Glass.
more information

We are traditional producer of Ceramic Enamel Paints for toughened glass. More than 20 years experience with tinting process.
more information