RegaLead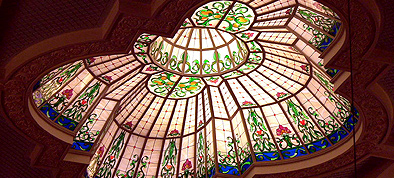 WHAT IS OVERLAY
The RegaLead range of products is based on an adhesive overlay system which bonds glass bevels, coloured film and lead strip to plain sheet glass to create stunning decorative glass projects.
This versatile overlay system can be used to accurately recreate the look of traditional stained glass, design innovative contemporary decorative glass or produce a simple leaded window or door panel.
Applications
Our products have been used successfully around the world in many internal and external, domestic and commercial applications including:
- Windows and Doors
- Conservatories
- Kitchen Cabinets & other furniture
- Mirrors
- Ceilings
- Bars and Restaurants
- Shopping Malls
- Commercial Premises

Advantages
The Overlay system offers a number of advantages over traditional stained glass:
- Lower weight - it is a single piece and does not require triple glazing.
- Design Freedom - lead lines and support bars are not required for strength.
- Architectural Freedom - as well as glass, overlay products can be bonded onto plastic and other materials.
- Lower Cost - the system is quick to work with.

Proven Quality
The RegaLead overlay system has been continually developed and improved over the last 25 years, and the quality of our products is technically proven under the ISO 9001:2000 accreditation. All our products are suitable for use in insulated glass units and have been tested to comply with European standard EN1279.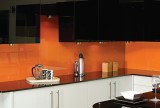 Only room temperature drying technology! Make your own painted glass. Easily, quickly, effectively, thousands of colors (RAL, NCS, Pantone).
more information

We are traditional producer of Ceramic Enamel Paints for toughened glass. More than 20 years experience with tinting process.
more information