Scratch Remooval System

Scratch Remooval Starter Kit (3"disc)
- The Best Way to Start Using Trizact™ Discs
- Uses Your Hand-Held Electric Drill
- Includes Four 3" Disc Pads for Quick Change-Out of Discs
Conventional coated abrasives tend to dull quickly in a glass repair operation. Trizact™ unique film provides long lasting, consistent cut and finish while minimizing the abrasive disc change-over and slurry clean-up. Trizact™ film consists of precisely shaped pyramids of fine grade mineral. As the top of these pyramids wear away fresh cutting mineral is continually exposed.

Scratch Remooval Professional System
- Developed for Professionals
- Powerful Center Water Feed Polisher
- Works on Light to Heavy Scratches
- Operates on 230 Volts AC
The Trizact™ Professional Scratch Removal System is a breakthrough in scratch removal and glass or polycarbonate polishing. Now this once complicated and messy process is simple and clean without any slurries or compounds to mix. Our all-new more powerful polisher has more power and torque than ever! With it's on-demand water delivery system, the constant water flow adjustments are a thing of the past. This system uses plain water which is delivered through the center of the pad so very little is required. The natural abrasives used in these discs are formed in the shape of small pyramids. The pyramids are then layered so as the disc wears, a new abrasive surface is exposed. Four grades of abrasive discs are included to remove the deepest of scratches. A cerium oxide pad is used to polish the glass during the final step. The results this system offers are used to polish the glass during the final step. The results this system offers are nothing short of amazing. It could pay for itself in it's first use.

We are traditional producer of Ceramic Enamel Paints for toughened glass. More than 20 years experience with tinting process.
more information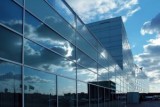 Customized glass ceramic enamel paints shades preparation. For rollercoating or screenprinting technology.
more information