Rubber sandblasting masks
Rubber stencils are laser cut in a special rubber erasers. Template has a large number of cycles of endurance-sanding. Life time depends on the size of pressure and abrasive grit which is used for blasting.
Typical using of rubber masks is in conjunction with Mark / Sign sandblasted unit.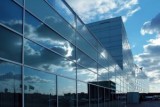 Customized glass ceramic enamel paints shades preparation. For rollercoating or screenprinting technology.
more information

We are traditional producer of Ceramic Enamel Paints for toughened glass. More than 20 years experience with tinting process.
more information