Training Seminars & Workshops
Our team of specialists is ready to share with you many years of experience. Feel free to add to the hundreds of trained "graduates" of our seminars and workshops.
Call +420 571 612 420 or emailing a current calendar of workshops on realizace(AT)gds.cz
---
Are you afraid of applying varnish on glass? Then come to our training center and become an expert with color preparation and application. Get a competitive advantage the easy way, come and fulfill your customers requirements.
---
CERAMIC ENAMELS FOR TEMPERED GLASS
This unique seminar is for anyone who is working with ceramic enamels. Are you responsible for production, sales or purchasing? For all of you we have prepared this our seminar.
---
SANDBLASTING MASKS PRODUCTION (UV Photoresist)
You want to know how to be able to easily and quickly produce sandblasting templates of the highest quality? Then, just for you is determined by our many years of honed seminar on sandblasting templates.
---
GLASS BONDING
You are not sure how to bond the glass? Which glue to use? What kind of glue and accessories should you use? Thanks our seminar you will learn basics about glass bonding.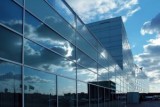 Customized glass ceramic enamel paints shades preparation. For rollercoating or screenprinting technology.
more information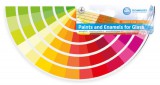 Note of RAL and NCS available shades of Ceramic colors for Flat Glass.
more information